Found a new scratch, dent, or ding on your vehicle? The auto body experts at Sullivan•Parkhill Automotive Inc can help you learn how to fix it yourself, or if you prefer, you can bring your vehicle into our collision center and we'll handle the job for you. Learn more about the different types of auto body damage, and find out how you can repair them yourself.
DIY Fixes for Scratches
If there's a scratch on your vehicle that seems too small to into a dealership or mechanic to buff out, here are some do-it-yourself scratch removal tips:
Sandpaper – Shallow scratches just on the surface can easily be removed after cleaning the area and rubbing over it with 2000-grit wet sandpaper. Once it's at a point where the scratch is almost invisible, apply a rubbing compound.
Candle wax – This isn't a permanent solution, but it will do in an emergency. Gently rub candle wax over the cleaned area to seal the scratch.
Super glue – Like candle wax, super glue will help to seal the scratch temporarily masking the damage.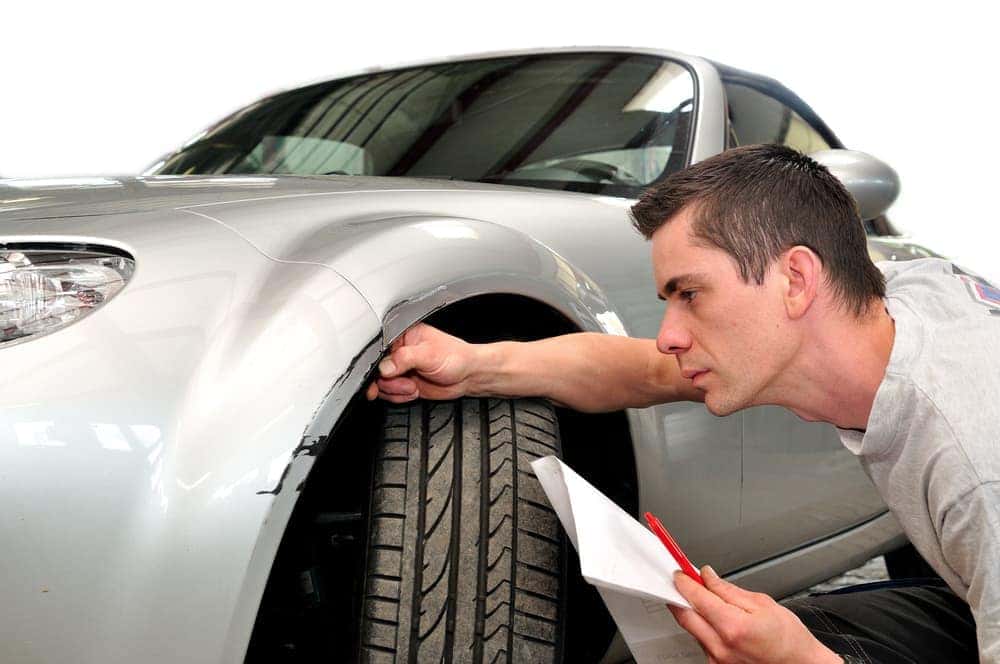 DIY Fixes for Dents
A dent or ding can ruin the curb appeal of your car, truck, or SUV. One of these simple dent fixes could take care of it. If not, bring your vehicle into our body shop::
Plunger – You can try using either a bathroom plunger or a car dent plunger to pop the dent out.
Hammer or Mallet – Using one of these on the back side of the dent can help knock the spot back into place. Use the hammer for smaller fixes and the mallet for larger dents. Be sure to protect the side you are hammering with a towel or a carpet square to avoid more damage.
Dent puller – This method requires drilling a hole in the dent, lacing the wire through and pulling the dent back to surface level. You'll then need to fill the hole, sand it down, and paint.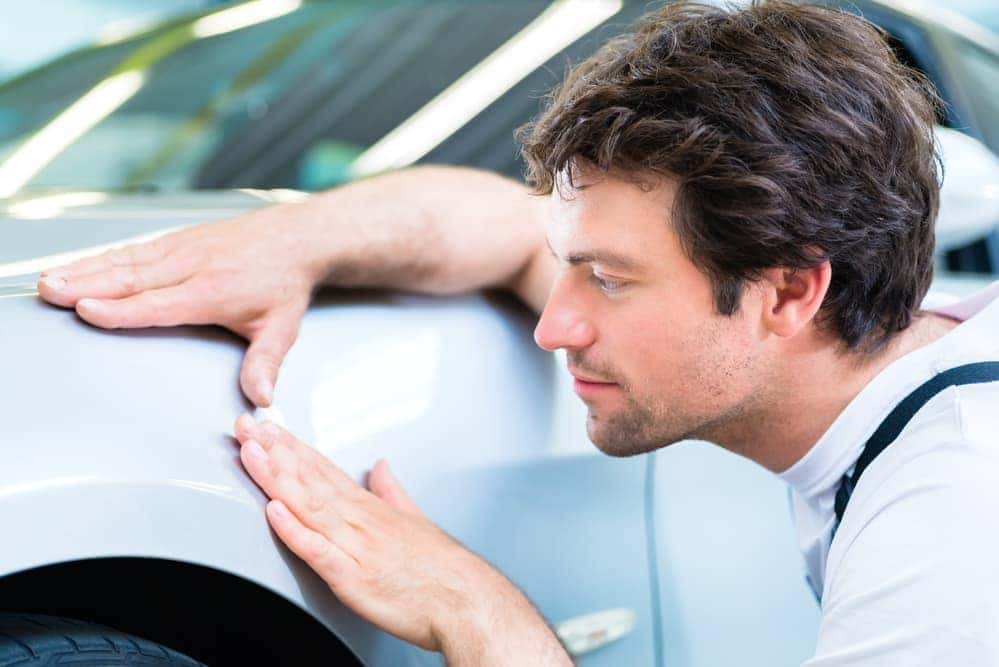 For the Bigger Fixes, Visit Sullivan•Parkhill Automotive Inc
If the dent, ding, or scratch is too big for one of these methods to work, just bring your vehicle into the Sullivan•Parkhill Automotive Inc collision center in Champaign. Our experts know how to best fix the damage, and ensure a longer lasting solution. If you have other car care concerns, such as how to clean your car floor mats, how to care for leather seats,  how to jumpstart a car, or how to keep your car interior fresh, please feel free to contact us. If you're thinking of bringing your car in soon, it's a great time to check out our GM and Chevy service coupons.
More from Sullivan•Parkhill Automotive Inc
Are you ready to customize your Chevy Silverado? You can easily show your personal style with a variety of Chevy Silverado accessories. There are numerous Chevy accessories available at the Sullivan•Parkhill Automotive Inc that can make those long drives around Champaign much more enjoyable. Keep your interior in pristine condition, enhance your truck's appearance, or add…

If you are in the market for a family-friendly SUV that doesn't sacrifice fuel economy for performance, you will want to take a look at the Chevy Traverse. The 2020 Chevy Traverse mpg ratings will vary based on whether you choose the front-wheel drive or all-wheel drive configuration. Learn more about the 2020 Chevy…

Are you looking for a crossover that checks all of the boxes on your wishlist? If so, the Chevy Equinox interior has you covered. Inside of the Chevrolet Equinox interior, you will instantly notice that it is packed with comfort and convenience features to take your Champaign commutes to the next level. See what the…