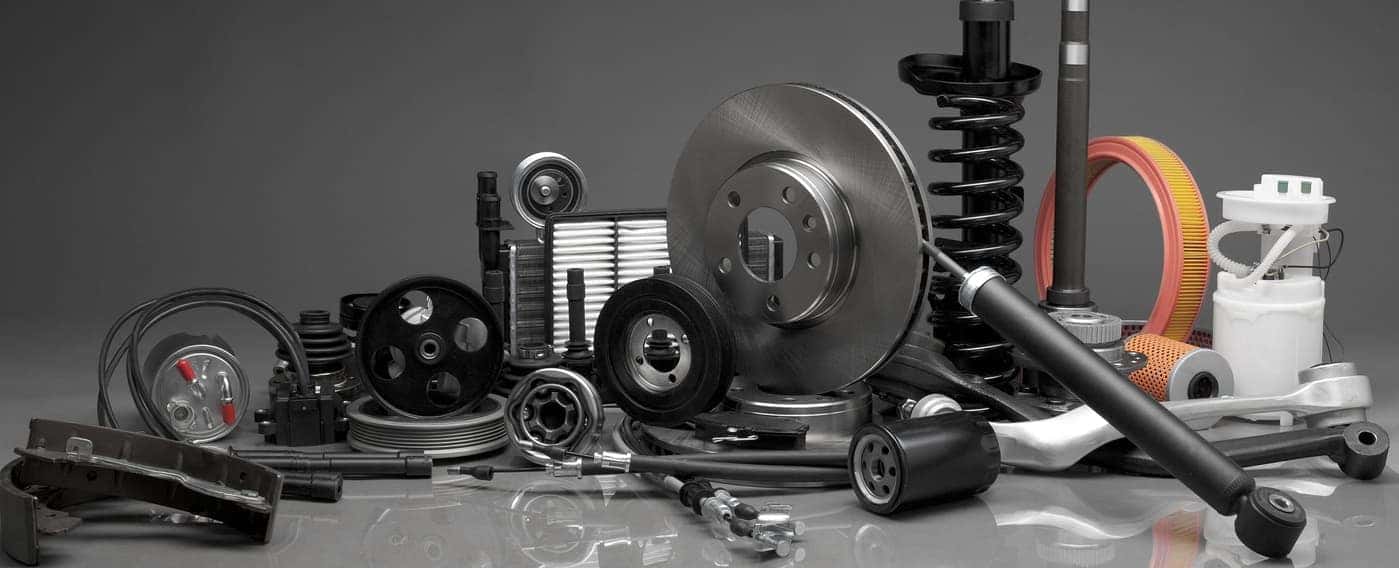 When you need a replacement part, it can be tempting to go for less expensive aftermarket parts, rather than the genuine equipment manufacturer, or OEM, parts. What's the difference between OEM vs. aftermarket parts?
While any smart Decatur driver will look for the cost-effective option, don't let the low up-front cost of aftermarket parts fool you. OEM parts are tested to meet the same manufacturer specs as the original parts. Not only that, they're an exact fit for your vehicle. Read on to learn how OEM vs. aftermarket parts can affect your vehicle's condition and resale value.
---
What Are Aftermarket Parts?
Aftermarket parts are parts not sourced from your vehicle's maker. They offer the advantage of being less expensive, but there are some issues to keep in mind if you choose aftermarket parts:
Some aftermarket parts use lower-quality materials. To lower the risk of buying a low-quality part, go with aftermarket brands you're familiar with or are recommended by a mechanic you trust.
You may end up with a bad quality part if you're not familiar with aftermarket brands. This is because even parts as simple as a spark plug come in many variations, made by dozens of different brands.
Some aftermarket parts are sold without a warranty — or will even void the warranty of your vehicle.
Why Buy OEM Parts?
OEM parts are made by your vehicle's manufacturer, and will exactly match the parts that came with your vehicle:
Choosing the right part is far simpler when you buy OEM at the dealership, because you're assured of the quality and don't have to choose between various brands.
The OEM part will perform exactly like the original, because it's what the vehicle was manufactured with.
Your OEM part will come backed by a one-year warranty — and the work will be done by trusted Sullivan•Parkhill Automotive Inc mechanics!
OEM parts tend to cost more, but the gap in pricing may close as dealers try to compete with independent shops.
OEM vs. Aftermarket: Which Are Better?
While high-quality aftermarket parts are out there, they can be hard to find if you're not familiar with aftermarket brands. There's a wide variance in quality levels, so many Mattoon car-owners choose the peace of mind that comes with buying OEM.
Because they must pass the same quality standards as the original parts, OEM parts are crucial when it comes to collision repairs. Aftermarket body panels may not fit properly, or might lack proper crumple zones for crash safety. Safety is one thing Mattoon drivers shouldn't leave to chance, but you can make a quick stop at the Sullivan•Parkhill Automotive Inc Collision Repair Center to make sure you're prepared.
Order Your OEM Parts Online
Get your OEM parts faster by ordering online with Sullivan•Parkhill Automotive Inc. If you'd prefer the peace of mind you'll get from speaking with a mechanic to help you choose the right part, the experts at Sullivan•Parkhill Automotive Inc are happy to help. Whether you're looking for Chevy Silverado accessories or replacement components for your Malibu, our team has you covered.
Stay Safe with Sullivan•Parkhill Automotive Inc OEM Parts
Don't hesitate to reach out to our parts department with any questions about OEM vs. aftermarket parts. To get started on your repairs, take a look at our inventory of genuine OEM parts today.
More from Sullivan•Parkhill Automotive Inc
Are you ready to customize your Chevy Silverado? You can easily show your personal style with a variety of Chevy Silverado accessories. There are numerous Chevy accessories available at the Sullivan•Parkhill Automotive Inc that can make those long drives around Champaign much more enjoyable. Keep your interior in pristine condition, enhance your truck's appearance, or add…

If you are in the market for a family-friendly SUV that doesn't sacrifice fuel economy for performance, you will want to take a look at the Chevy Traverse. The 2020 Chevy Traverse mpg ratings will vary based on whether you choose the front-wheel drive or all-wheel drive configuration. Learn more about the 2020 Chevy…

Are you looking for a crossover that checks all of the boxes on your wishlist? If so, the Chevy Equinox interior has you covered. Inside of the Chevrolet Equinox interior, you will instantly notice that it is packed with comfort and convenience features to take your Champaign commutes to the next level. See what the…