How To Clean Car Floor Mats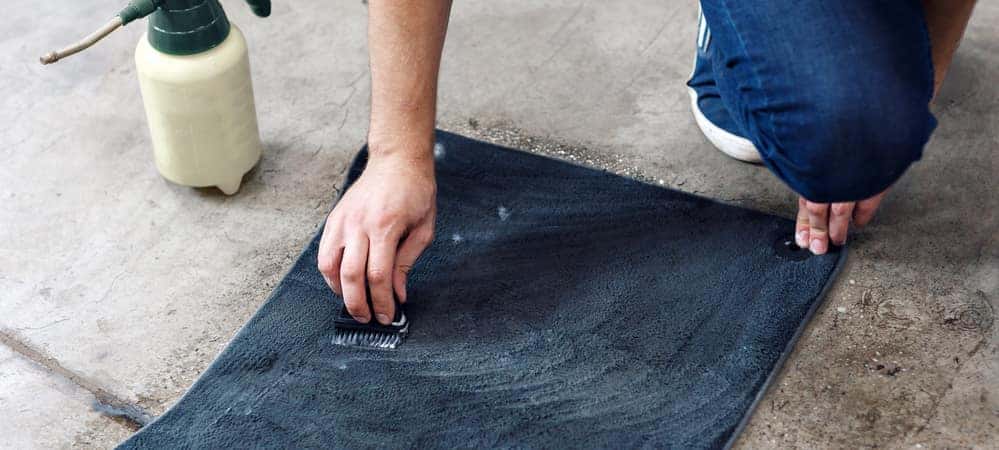 Car floor mats protect our vehicles from the elements, including dirt, mud, snow, and spills on a regular basis. With all they endure on daily drives in Decatur it is no surprise they need a good cleaning every now and then. Follow our simple steps to getting your car mats squeaky clean.
What You Will Need
While the process is simple, you will need a few things to get started:
Rubber Floor Mats: Vacuum, rubber floor mat cleanser, stiff bristle brush, hose or bucket of water, microfiber towel or a place to hang your mats
Carpet Floor Mats: Vacuum, carpet floor mat cleaner, brush, hose or bucket of water, wet vac if available, or a place to hang your mats
How to Clean Rubber Floor Mats
Make sure you remove the floor mats from your vehicle to avoid damaging the interior
Shake out the mats.
Rinse the mats with clean water.
Apply a cleanser designed for rubber mats and use a stiff bristle brush to gently scrub to remove additional grime and debris.
Rinse the mats clean.
Dry mats with a microfiber towel or hang up to dry. You will want to make sure your mats are completely dry before placing in your vehicle.
How to Clean Carpet Floor Mats
Take the floor mats out of your vehicle
Remove major dirt with a quick vacuum.
Get rid of smaller dirt particles and dust by shaking and whacking the floor mats against a hard surface.
Following the directions on the bottle, apply a cleanser made for carpet floor mats.
Give the mats a thorough scrub to remove any stains and ground in debris.
Rinse thoroughly.
If you have access to a wet vac, try vacuuming your floor mats again. This will help remove any additional dirt, as well as cut the drying time of your mats.
Hang your mats to dry. Make sure they are completely dry before placing back in your vehicle.
Need Help Cleaning Your Floor Mats?
Make sure you have all the materials needed to get your car clean with a visit to the Sullivan•Parkhill Automotive Inc service center near Danville. From helping you keep your interior smelling fresh to how to fix dents and scratches, our team of certified technicians is here to keep your car in top condition. Does your vehicle have a leather interior? Find out how to clean your premium seats, today! Stop on by, or contact us to learn more.